Membership of the OES involves a commitment to national participation in certain collaborative research activities. Some of these research projects generally have duration of a number of years and are led by an 'Operating Agent' from a member country, responsible for coordinating each project and reporting on progress to the Executive Committee (ExCo). Under the OES nomenclature these research projects are defined as 'Annexes' to the Implementing Agreement. The ExCo has also introduced some shorter-term projects (approximately 1 year duration).
The collaborative research and development activities carried out by the OES ExCo are undertaken within Annexes to the Work Programme, each of which has a particular project focus and agreed work plan. With the exception of Annex I (Dissemination & Communication), which is mandatory, membership of Annexes is voluntary and participation is by both cost sharing and tasksharing. The work is managed by an Operating Agent (OA), and only participants in the project contribute. These work plans, and their respective budgets, are typically set for a three-year period.
OES members can further develop short term projects into topics relevant to all member countries. These may be particularly one-off activities or result in the development of an Annex or other avenues for pursuing more in-depth consideration. These short-time duration tasks approved by the ExCo are usually financed by the Agreement Common Fund. Further details on active Annexes and short-term tasks are given in Section 3, while the completed projects are summarised in Appendix 4.
PLANNED ACTIVITIES
The ExCo is presently developing a number of proposals for new projects and activities on topics of common interest to a number of members, in particular:
International Ocean Energy Technology Roadmap:

This project is seen as an opportunity for the OES in

collaboration with its members to support the construction and development of an International Ocean Energy

Technology Roadmap, engaging with ongoing work in international assessments of LCOE. This is in-line with the

International Energy Agency (IEA) own technology roadmapping work. The Terms of Reference for this project were

approved in November 2014 and the work should be initiated in the first quarter of 2015.



Action Plan for the Future of OTEC: A proposal for an international joint research project on OTEC has been discussed. The goal of this project is to investigate a number of issues related with the promotion of OTEC, such as current situation, methodologies for evaluation, environmental assessment, cost of energy, operation and safety and OTEC Roadmap. A draft document was discussed in November 2014, a set of countries expressed interest in the activity and it was agreed to proceed with preparation of the Terms of Reference.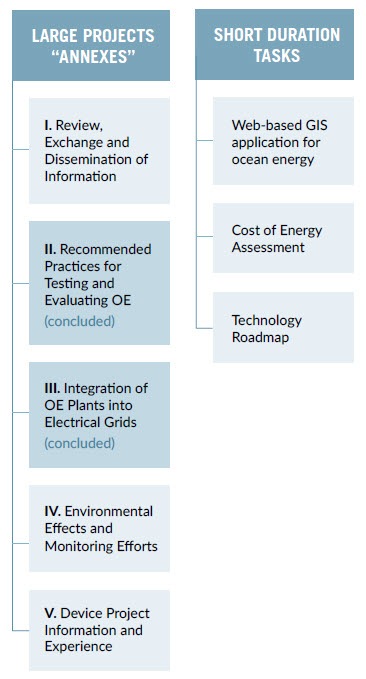 Table 2: OES Research Projects (Details on sections 3 and 4)